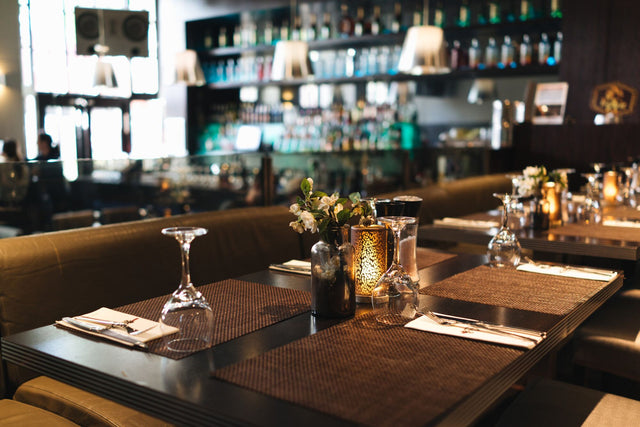 How to Choose the Best Location for Your Restaurant
What makes a good restaurant?
Of course, having good food is essential. The atmosphere and service are also significant in creating a successful restaurant. But, there's one more aspect you'll need to consider if you want your new eatery to thrive: location. The location of your restaurant can make or break it before it even opens. So, do you make sure you pick the perfect spot right out of the gate? If you're thinking about opening a new restaurant but aren't sure where to put it, don't worry. We're here to help! Here are a few tips on how to pick the best location of a restaurant every budding restauranteur should know.
Know Your Demographic
First things first, what kind of restaurant are you planning on opening? If you've decided to open a restaurant, then you probably have a pretty good idea of what kind of food you're going to be serving. And, if you know what's on the menu, then you can figure out what kind of people are going to be coming to eat. Before you start looking at potential spaces for your restaurant, you need to pin down your demographic. By figuring out what kind of people will most likely be visiting you, you can figure out the best spot to set up shop. For example, say you're planning on opening up a trendy vegan bistro. In that case, you'll probably want to stick to an area near a lot of offices. Your demographic will likely be office workers between the ages of 25-45 with a fair amount of disposable income looking for a healthy lunch. Now say you're thinking about opening up a burger joint. You'll want to find an area that caters to a slightly younger demographic near a lot of other activities or stores. When it comes to fast food, foot traffic is your best friend. Once you figure out your demographic, you can start narrowing down your options and looking for the right place for you. But remember, be wary of "cursed" venues. People tend not to trust a building that has had a lot of restaurants and businesses come and go — so try to steer clear if you can.
Make it Accessible
If people can't easily reach your restaurant, how can you expect them to eat there? Your customers might be willing to go a little bit out of their way to reach your restaurant. But, your best bet is to make it as accessible as possible. There's a reason you see so many fast-food places by interstate exits. These places are banking off the guarantee that people will be passing by, and will be looking for a quick spot to pull over for a snack. Even if you're restaurant is not going to be a fast-food joint, you should consider playing by these same rules. By setting up your restaurant in a place that your customers already frequent, you stand a much better chance of them deciding to dine with you.
Visibility and Traffic
It's simple; people won't go to a restaurant they don't know is there. If you open your restaurant in a place with a lot of foot traffic, where people can see it, you stand a much better chance of drawing in customers. Like with accessibility, people won't stray that far off of the beaten path to visit your restaurant. Nor will they go looking for it, Before picking a spot to set up your restaurant, remember, go where your customers already are. If you build it where they can see it, they will come.
Parking Is Essential
Most Americans drive to work. This fact probably isn't a shocking statistic in our car-centric society. But, it does mean your new restaurant will need one vital feature if you want it to be a success: Parking. Whether you have parking on-site or put yourself within walking distance of a parking garage, is up to you. If you want to open a successful restaurant, you need to assume that most of your customers will be driving and that they're going to need a place to park.
Give Yourself Plenty of Room
The final step in choosing the right location for your restaurant is making sure the place you pick has enough space to suit your needs. Start with the kitchen. What size staff do you plan on having? What kind of food will you be preparing? And what tools will you need to cook and store everything? Do you plan on opening up a walk-up window, or will you need a dining area? If you plan on having your patrons eat in, how many do you expect to seat in a night? What kind of tables and seating arrangements do you want to use? Are you interested in having an outdoor seating area? Do you want a bar? You'll need to make sure you choose a place with room for that too. What about private rooms? Do you want to have an extra area your customers can rent out for special events? Then there are a few more logistical aspects you'll need to consider. Will you need an office? What about employee bathrooms or lockers? And whatever you do, you need to make sure you have plenty of customer bathrooms. These are a few of the things you'll need to consider before you make a final decision on where you want your restaurant to be.
Choosing the Location of a Restaurant
Deciding to open up a restaurant can be exciting. That said, there's more to a restaurant than a fantastic menu. You need to make sure you set up shop somewhere where your customers will be able to find you, and that has plenty of space to accommodate all your needs. Anyone who has ever so much as rented an apartment knows how hard real estate shopping can be. So, get all your affairs in order and be ready to take your time. Now that you know how to choose the location of a restaurant, it's time to get to work.
Are you ready to open your restaurant and need a little extra help getting the atmosphere and decor just right? We can help.  Contact us for more information about our products or to order your own amazing, flameless candles today.